Rihanna ruled London this weekend.
Check out photos of her at the promotional launch of her fragrance Reb'l Fleur at the House of Fraser in London, England.
later on that evening, she headed out for dinner at the Nozomi restuarant with her bff Melissa.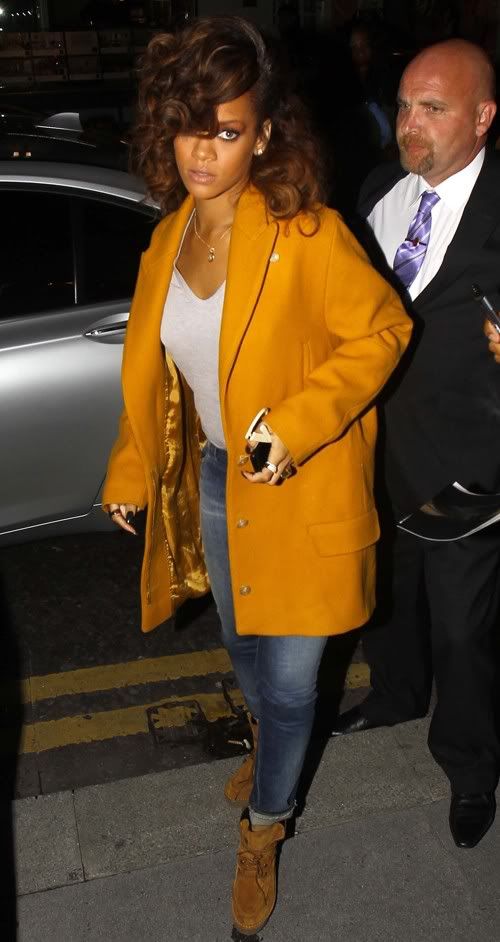 Is it that cold in London for Rihanna's long mustard coat? Nice fall pick tho…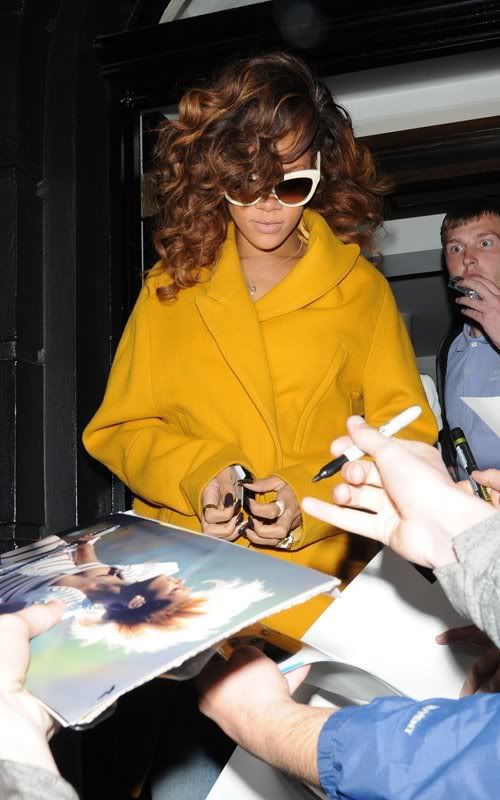 The Bajan mega-supertar performed at the Virgin Media sponsored V Festival last night and again tonight.
After top-billed Eminem took over the Weston Park stage in South Staffordshire, London Saturday, Rihanna popped up for her turn in stonewashed cutoffs, black fishnets, red/white/blue cropped top and a black studded leather crop jacket.
Check out Rih on her first day of hr 2-day-stint at the UK's 2011 V Festival. The second night of her performance will be at the Hylands Park stage in Chelmsford.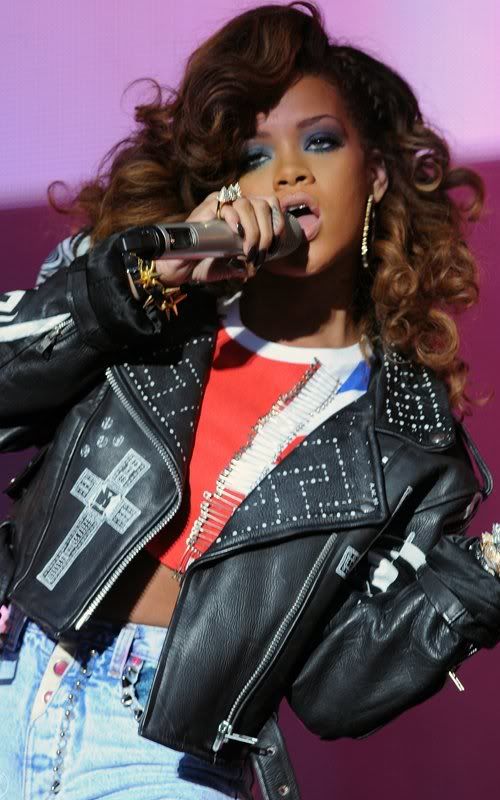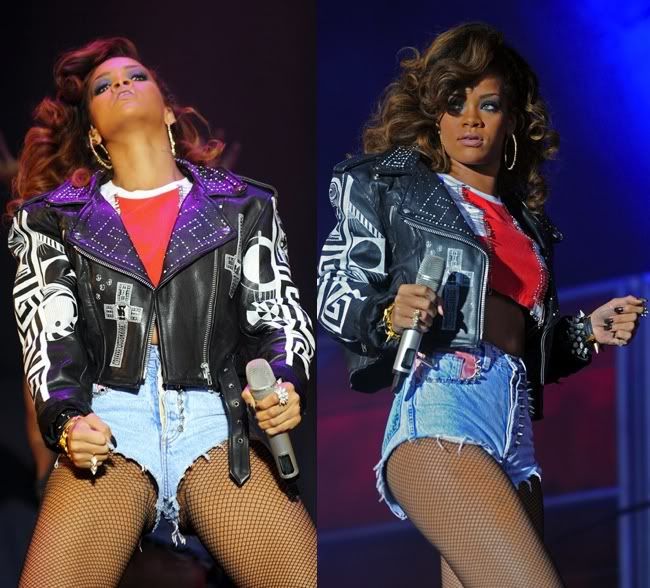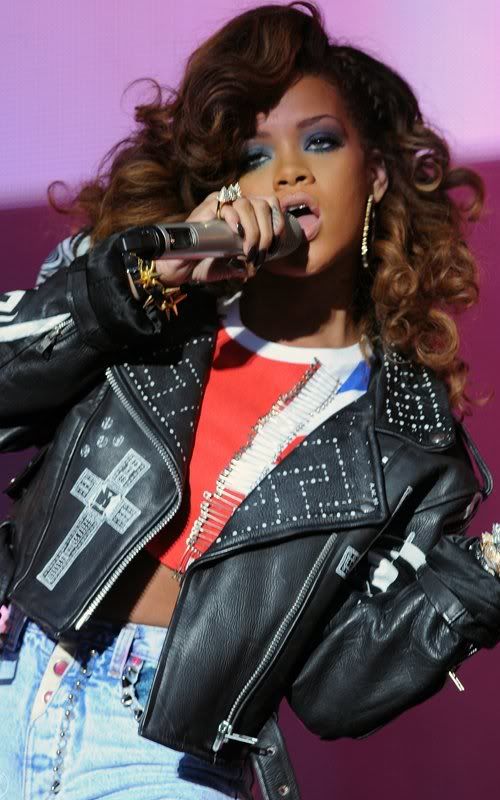 Rihanna hit the stage in all her denim and leather glory for her UK fans Saturday night.  She opened up with "Only Girl In The World," performed "Love The Way You Lie" with Em, and did "Cheers," "S&M," and other ish.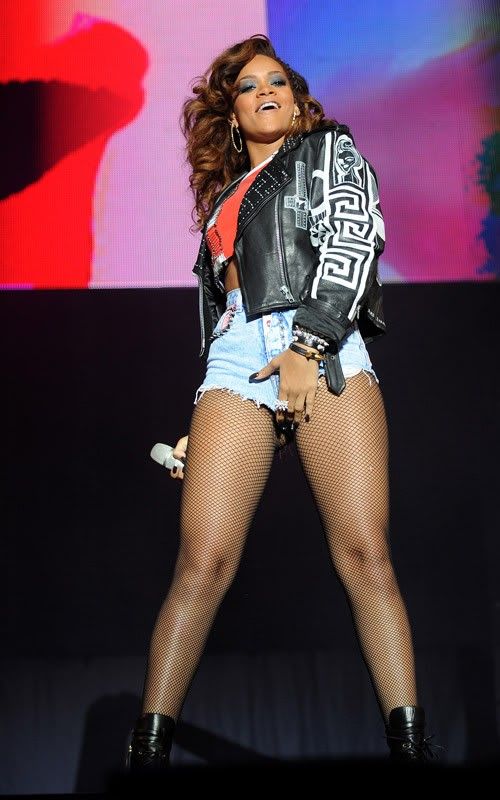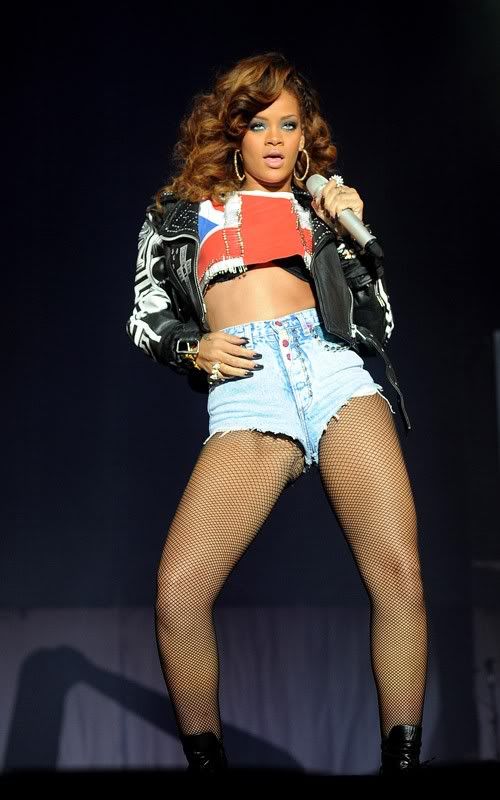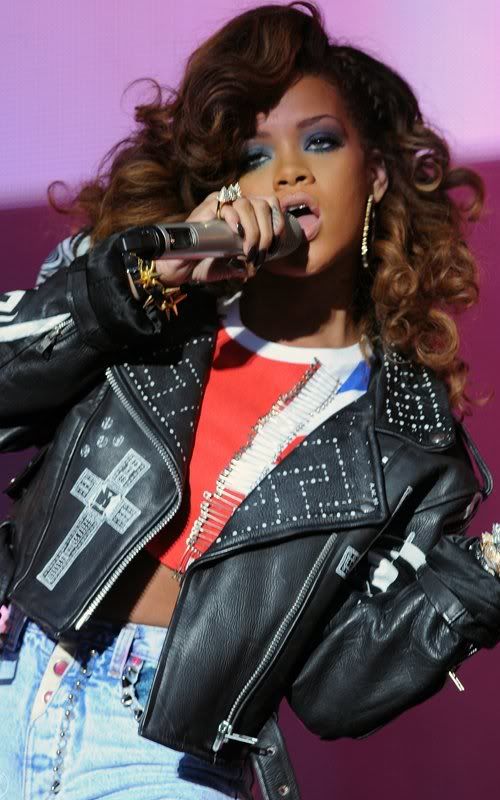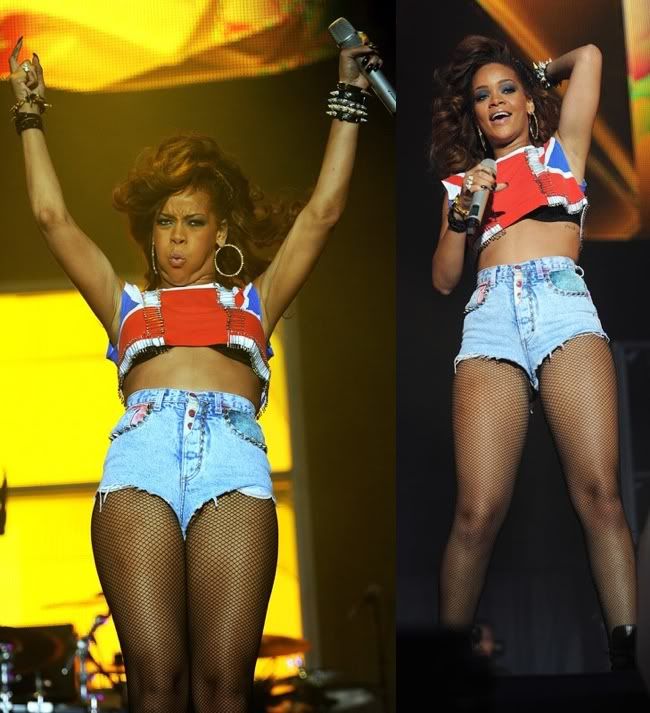 Pics via SPLASH