Rihanna's newest single "We Found Love" is already riding high on iTunes.
The Bajan Pop Princess shot the video for the single this weekend in Northern Ireland.
Check out a few pics from the country-inspired video for "We Found Love," the first single off the upcoming album,  shot in a cornfield in the Bangor area of County Down, Northern Ireland.
Riri's 6th album, due Nov.21st.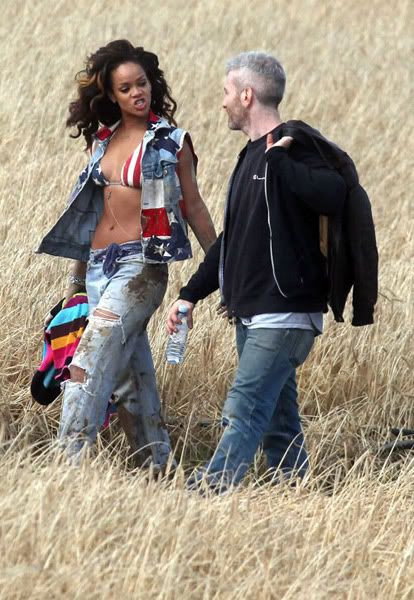 Donning an extremely long safety-pinned shirt, bandana bikini and jeans, the 23-year-old singer was snapped smoking and looking contemplative in a cornfield in Northern Ireland. According to BBC News, hundreds of spectators took to nearby roads to catch a glimpse of the pop star during the video shoot.
Rihanna took to Bangor in Northern Ireland for the video shoot just days before she's set to perform three concerts in Belfast later this week. The jet-setting pop star's last performance was in Rio de Janeiro, Brazil, over the weekend.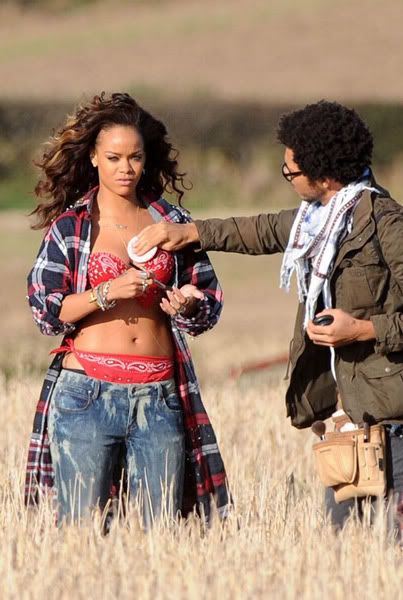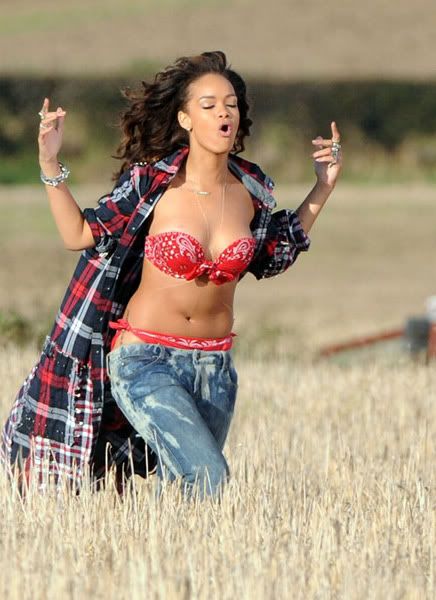 Next up, she kicks off the European leg of her "LOUD" tour with three concerts in Belfast starting Thursday.
Riri's 6th album, due Nov.21st.