Pop star Rihanna had a very busy day on Tuesday, as she was seen leaving her NYC hotel wearing leopard print shoes, with a white bath robe and her face painted up as a warrior princess…or Cleopatraesque vibe.  The gala itself serves to fund programs that fight poverty in New York City.  And reportedly, according to Rihanna's fansite, the gala raked in $57 million for the cause.
She was on her way to perform at the Jacob Javits Center in New York City for the Robin Hood Foundation which fights poverty.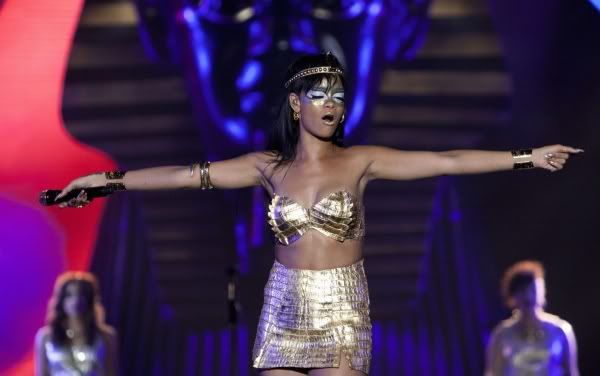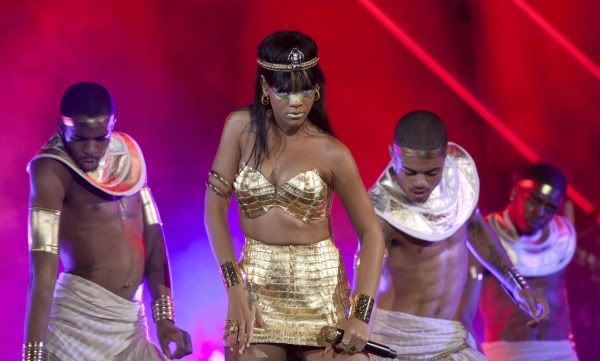 During her performance, which included her singles like "Where Have You Been," she went with a futuristic Egyptian theme.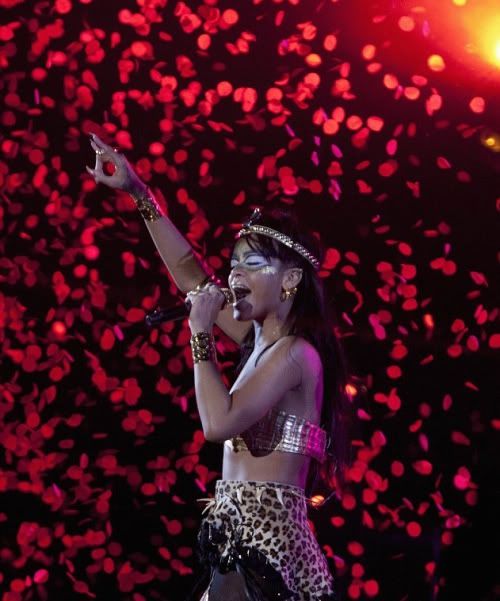 And leopard is clearly the item of choice in her queendom.
Watch a clip of Rihanna's performance here:

SOURCE: TheYBF