Every time we turn around these days, Rihanna is topless, this time for her recent photoshoot with ESQUIRE UK Magazine.
The mega superstar Rihanna, who will be seen in the US debut of Battleship today, will appear in the July 2012 issue of ESQUIRE UK.
With all these recent topless shots, we wonder if Rihanna is prepping for a PLAYBOY photoshoot in the future? Hmmm!
Check out some of the photos shot by photographer Melissa Forde below: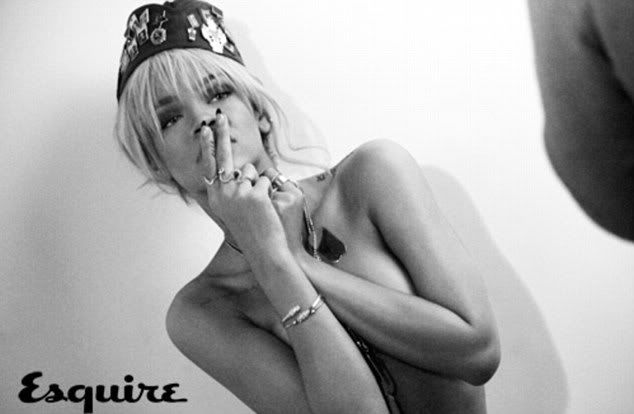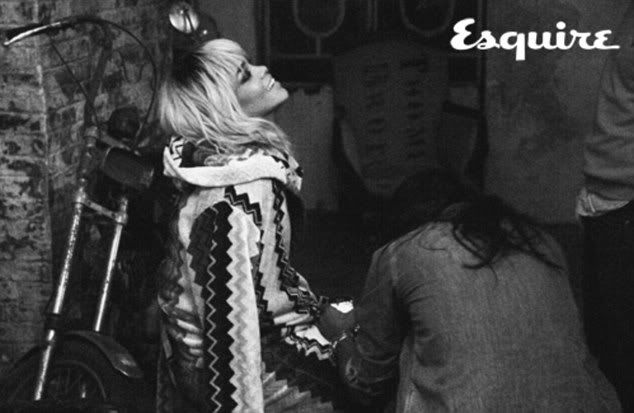 The full shoot and interview will hit the stands on June 4th.
Rihanna is nominated for 13 awards at the 2012 Billboard Awards airing this Sunday, May 20 at 8pmET on ABC.
RELATED STORIES:
PHOTOS: Rihanna named The Sexiest Woman Alive 2011 by Esquire Magazine.
PHOTOS: Rihanna CHANNELS Cleopatra For Gala Performance (VIDEO)
PHOTOS: Rihanna in crocodile body art for "Where Have You Been" video