After debuting in her first major debut film Battlefield, Rihanna is presently in New Orleans shooting a new comedy titled, The End of the World (formerly called The Apocalypse).
Check out some behind the scenes photos of Rihanna in her cute crotcheted top and hot cut-away denim shorts below: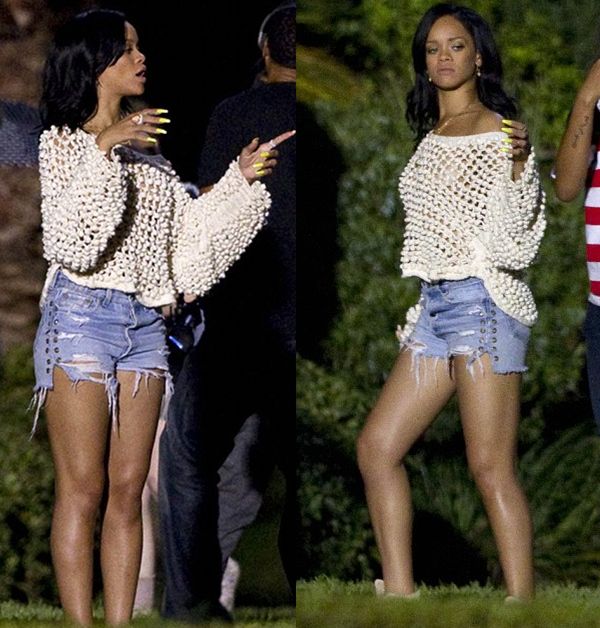 The flick will star funny manEmma Jason Segel, Jonah Hill, Craig Robinson, Mindy Kaling, Aziz Ansari & Harry Potter's Emma Watson.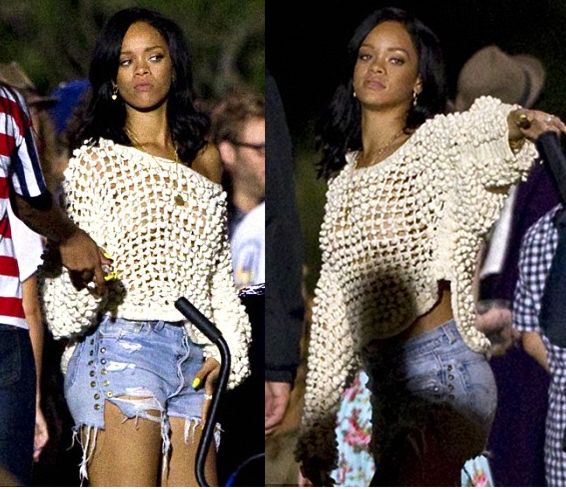 While on set Rihanna tweeted this:
Just leaving set! Kevin Hart clearly has childhood issues! Lolololol ! This has to be one of my favorite moments in life #endoftheworld
The End of the World is set for release on June 14th.
Pics via Splash